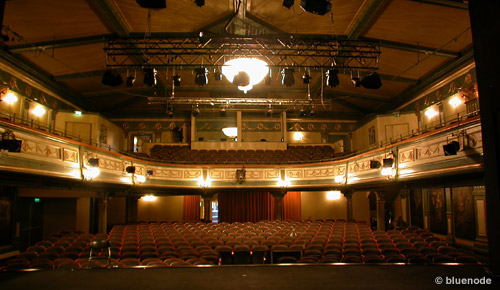 Oslo Nye

Centralteatret

Oslo Nye Centralteatret

Oslo, Norway

Type:

Renovation

Scope of works:

Concept and Design of fully automated Flying and Understage Machinery Systems; Stage Flooring;


Client:

Oslo Nye Teater, Oslo, Norway


Oslo Nye is one of the most visited theatres in Norway. It offers a varied repertoire of drama, musical, comedy and puppetry. The theatre comprises three venues, Hovedscenen, Centralteatret and Trikkestallen. The Centraltatret is the oldest of the three theatres and is situated right in the city centre.

The Understage Machinery iincludes a tilting platform with an integrated turntable and circumventing revolving ring.

The decsision for renovation is still pending.
BLUE
NODE GmbH · T +49 / (0)30 / 257 60 60 - 80
Theatre
Consultants
& Engineers