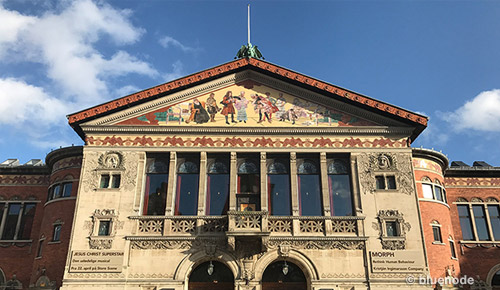 Aarhus

Teater

Aarhus Teater

Aarhus, Denmark

Scope of works: Concept and design of fully automated Overstage and Understage Machinery Systems; Production Lighting, Audio, Video and Communication Systems; Stage Flooring;
Client: Aarhus Teater

Aarhus Teater is the largest provincial theatre in Denmark. It opened in 1900 and is a masterpiece of Art Nouveau architecture. The stunning auditorium of the main stage has 700 seats supplemented by the Scala Stage with 285 seats and the Studio Stage with 100 seats.


Its performances are highly acclaimed and the theatre is considered as one of the most important theatres in Northern Europe.

Design and planning have been finished and renovation will start in 2018.
BLUE
NODE GmbH · T +49 / (0)30 / 257 60 60 - 80
Theatre
Consultants
& Engineers