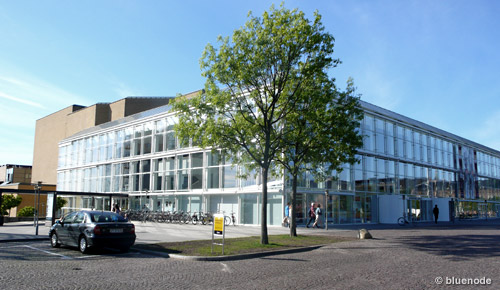 Musikhuset

Aarhus

Musikhuset Aarhus

Aarhus, Denmark

Type:

Renovation

Scope of works:

Consulting regarding the renovation of the Fly Machinery System;


Client:

Musikhuset Aarhus, Aarhus, Denmark


Musikhuset Aarhus opened in 1982 with an overall area of 16.000 m². In 2007 it was expanded by another 17.000 m² to be the largest Concert House in Northern Europe.


The Musikhuset houses the Concert Hall with 1.588, the Small Hall with 319 seats, the Children Stage with 150 seats and an educational institution of international standard. The 2.000 m2 foyer is also used extensively for performances. Each year 700.000 people come to see 1.500 performances such as concerts, operas, shows and plays, ranging from theatre productions for small children to large scale international symphonic concerts.
BLUE
NODE GmbH · T +49 / (0)30 / 257 60 60 - 80
Theatre
Consultants
& Engineers