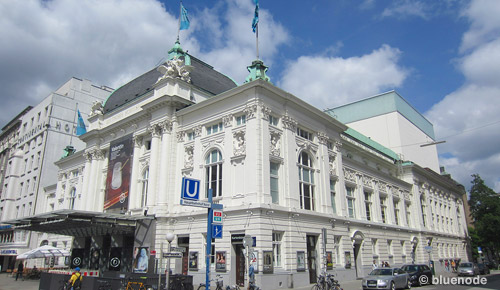 Deutsches

Schauspielhaus

Deutsches Schauspielhaus Hamburg

Hamburg, Germany


Scope of works: Accounting for all stage systems; Construction Supervision for remaining work;

Concept and Design for a new Microport System as well as a upgrade of the Work and Blue Light System;
Client: Neue Schauspielhaus GmbH

Deutsches Schauspielhaus Hamburg has be renovated in 2012/2013. After a major accident on the construction site and the subsequent bankruptcy of the theatre consultant, the entire project came to a standstill and the building was left in limited working but unfinished state.

BlueNode was given the task to take the project back on track and proceed with the Supervision of remaining work as well as the Design of systems that were not worked on during renovation and need to be upgraded.
BLUE
NODE GmbH · T +49 / (0)30 / 257 60 60 - 80
Theatre
Consultants
& Engineers