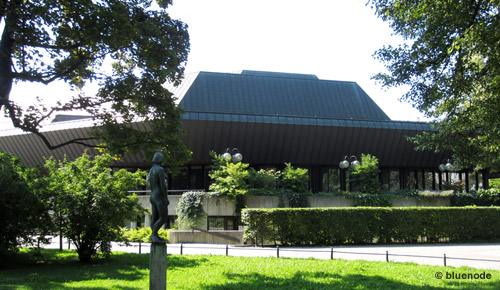 Kultur-

und Kongresszentrum Rosenheim

Kultur- und Kongresszentrum Rosenheim

Rosenheim, Germany

Scope of works: Concept and design of fully automated Overstage Machinery Systems; Communication Systems;
Client: Hochbauamt Rosenheim (Building Department of Rosenheim)

Kultur- und Kongresszentrum was designed as a multifunctional venue, of which the largest hall is designed as Proscenium Theatre with a Fly Tower. Kultur- und Kongresszentrum covers an area of 3000 m² and is venue with a remarkably flexible interior layout. Its venues and foyer areas can be combined to 20 different room layouts. The auditorium of the large stage can be divided into three sections and holds up to 1.680 people.


There are more than 400 performances per year and events such as plays, concerts, cabarets, and congresses. It was awarded with the "Best Center Award" by the European Association of Event Centres (EVVC) in 2008.

The entire Overstage Machinery System of the Main Venue was renewed as part of a general refurbishment. The integration of all systems was a major challenge due to the unconventional space geometry of the Fly Tower.

Since the Auditorium is used for a variety of different events, 27 Point Hoist Winches were installed above the ceiling of Auditorium.
BLUE
NODE GmbH · T +49 / (0)30 / 257 60 60 - 80
Theatre
Consultants
& Engineers