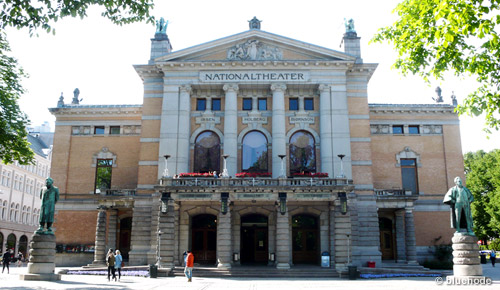 National

theatret

Nationaltheatret

Oslo, Norway

Scope or works: Consulting the redevelopment of the existing building and the development of a new theater building with two venues next to the existing building;
Client: Statsbygg

The theater opened in 1899. It is one of Norway's largest theatres and is well renowned in Scandinavia.

Certain design features of the existing building are limiting its use as modern performance space. Furthermore the management requires additional performance spaces.

Nationaltheatret and Statsbygg are investigating the possibilities to modify the existing building and to build a new venue next to the existing building. BlueNode is proud to be assigned as Theatre Consultant for this process.
BLUE
NODE GmbH · T +49 / (0)30 / 257 60 60 - 80
Theatre
Consultants
& Engineers